Affordable & High Quality Block Paving, Patios and Driveways in Luton and Dunstable
A local family run business expert in paving surfacing include tarmac, patios, driveways and brickwork installation. Whatever your style, we can create the perfect path, forecourt or courtyard area for your home or business in Dunstable and the surrounding areas. Our each design is unique, the kind of surface you choose may be influenced by the intended use, the overall style and layout of the property. Stanleys Roofing & Building Luton brings considerable experience in all kinds of surfacing to the job, a small group of proven, practised professionals will complete your job.
4 steps to your perfect driveway
| | | | |
| --- | --- | --- | --- |
| Initial Design Meeting | The Plans | The Build | The Guarantee |
| A driveway expert comes to meet you and discuss the design. | Our expert designer draws up your plans. | The team shows up on time to build your driveway. | Work and materials are guaranteed. |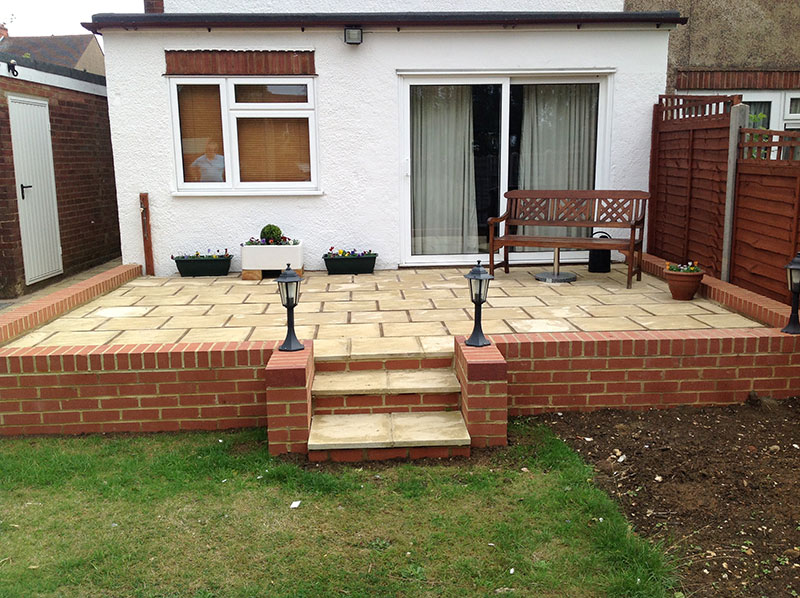 Our promise to you:
A fast response
True value for money
A streamlined service
Interactive patios & driveway designs
We are proud to have Guild of Master Craftsmen accreditation and a company ethos that embraces accountability and professionalism. We carry liability insurance up to £1million and all our work is guaranteed.
The kind of surface you want will depend on its use and what fits best with the property. We offer a great choice in tarmac, paving, and gravel options, ensuring there is something to suit everyone. A well drained area and a solid sub-base are minimum requirements for any paving to remain attractive for any length of time. Our experts will always assess your site, then recommend the best preparation.
Block Paving in Luton & Dunstable
Block paving is a popular and stylish way to create durable, hard wearing drives, paths and paved garden areas. This method allows for choice in pattern and colour according to the kind of stone, and it can be kept looking great as individual blocks are easy to replace.
Stone: Stone slabs can make a beautiful patio and wear well, complementing the garden as they age.
Tarmac: Ideal for parking areas and forecourts, tarmac is quick to lay and provides a safe, even surface that is cost effective. Now available in a choice of colours, we can also ensure kerbs and drainage are properly fitted for a great finish.
Gravel: Gravel is a great option for a surface that allows water to drain away naturally, and provides a durable yet attractive finish.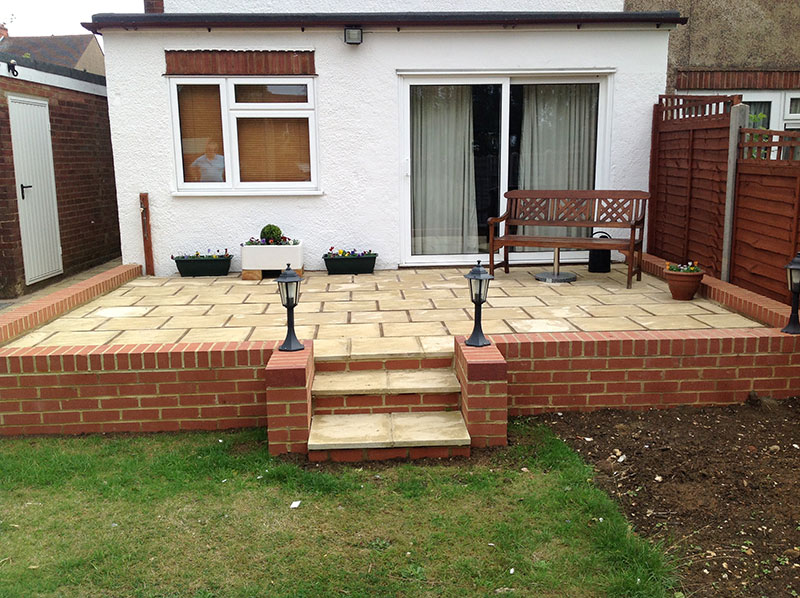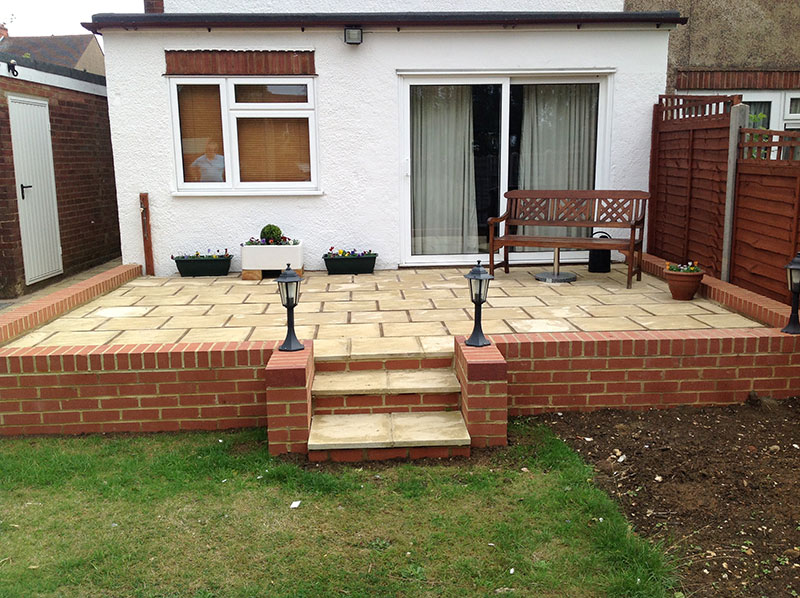 Get a Driveway & Patio Service in Luton and Dunstable
We also replace worn paving, repair broken blocks, stone and tiled surfaces, we are experienced in the extension of existing patios.
As general builders, we can add any features you require such as brick barbecues, conversation pits, flower boxes, steps and so on.
Ask about our competitive rates for cleaning, re-sanding or re-sealing.
Get in touch For more information about our paving, patios and driveways service in Luton and Dunstable, please get in touch today. We can provide a free quote and answer any questions you may have.
Quick Form
Do you have any questions/queries about our driveways or patios options? Contact us on 01582 932 051 or just email from our website. Our team get back to you shortly.
Client's Review
Excellent Service

"We were renovating our home and decided to use someone for a new driveway. We were dubious about who to use so started asking around and were given Deans number. They didn't disappoint us either and we have a beautiful driveway. Credit goes to the team!"
Very Punctual and Professional

"We had been planning to have a new patio and my friend recommended Stanleys. I was impressed with their quotes and hired them. Right from the first day everyone was very punctual and professional and finished the work on time. I would have no hesitation in recommending them."