Roofer and Roofing Contractor – Dunstable
You can rely on our roofers/roofing contractors for services including repairs, checks, new roofs and renewals in Dunstable and the surrounding areas. We aim to deliver high quality work and value for money in your area.
Urgent or emergency repair Dunstable
Sometimes roofs can be damaged by strong winds or debris, such as falling branches. If you notice missing or damaged tiles, or can see evidence of water incursion into the loft or walls, get a professional roofer to deal with the problem straight away.
Our roofing contractors have built our business on referrals and recommendations and they are experienced in working on everything from small domestic jobs to large commercial projects.
We can respond to urgent situations to carry out damage limitation, and with a few simple repairs, we can often have your roof watertight and your property safe and dry again in no time.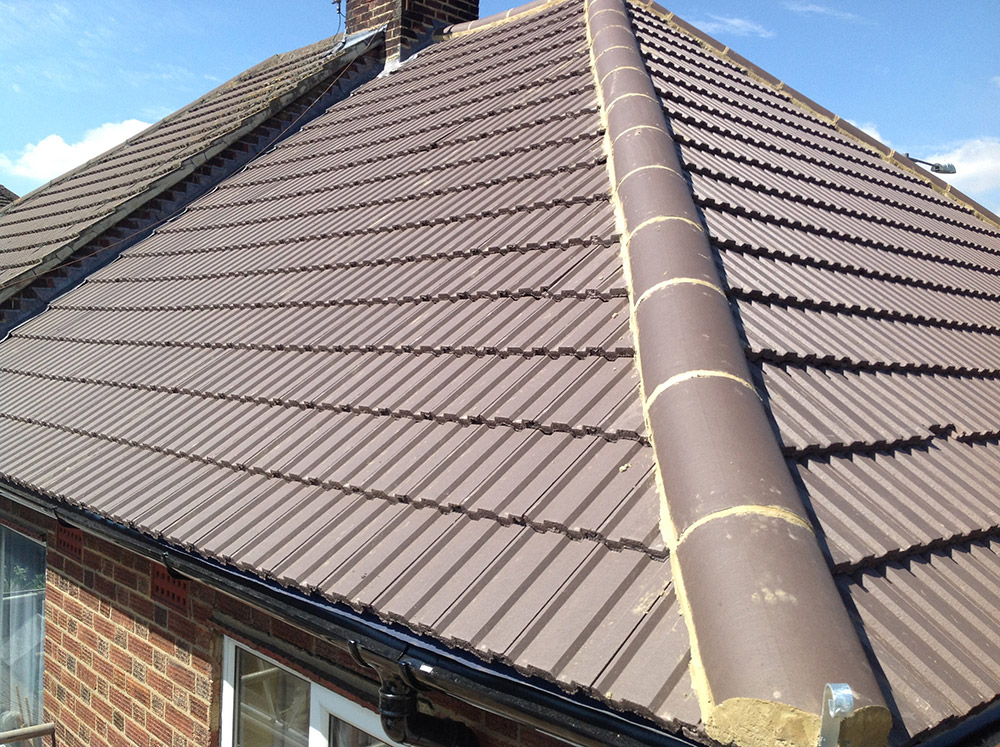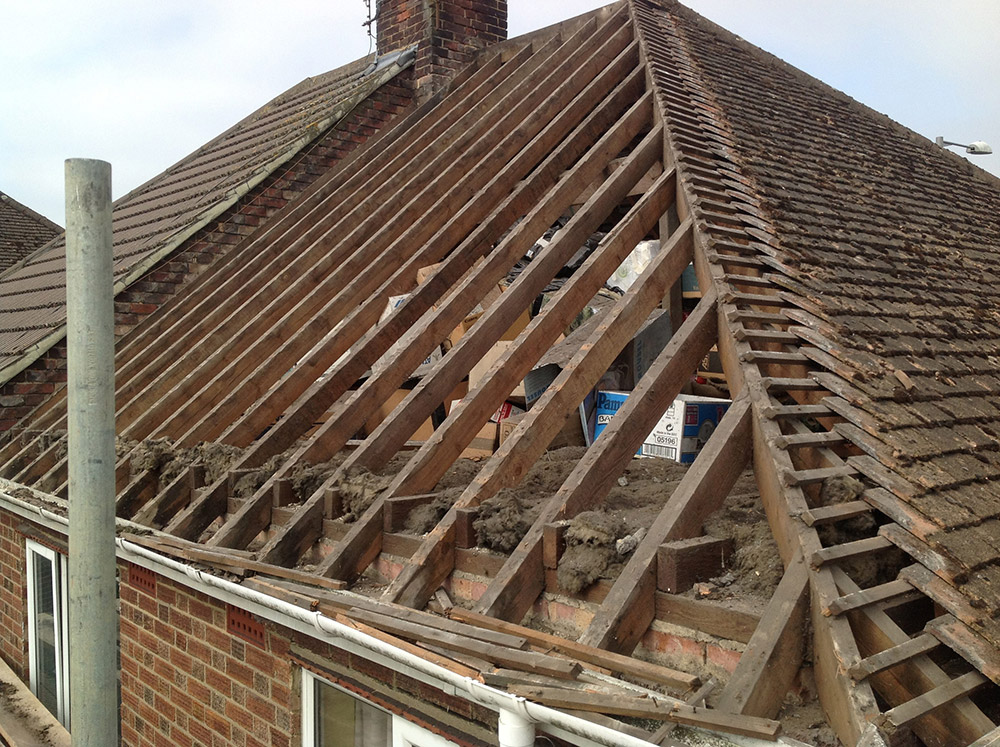 Our roofing service in Dunstable includes jobs of all size and scope, from one-off repairs to ongoing building projects or self-builders:
Chimney repairs, re-pointing and re-bedding
Ridge tiles and valleys repaired and replaced
Guttering – maintenance and clearing, replacements supplied and fitted
Tiles – clay and slate tiles replaced or supplied
Ridge re-pointing and re-bedding
External fixtures such as facades, soffits and fascias, with supply and installation
Flat roofing specialists with repair or replacement solutions
New roofs of all kinds
Cleaning and clearing or roofs, guttering, and all other external features.
Felt Roofing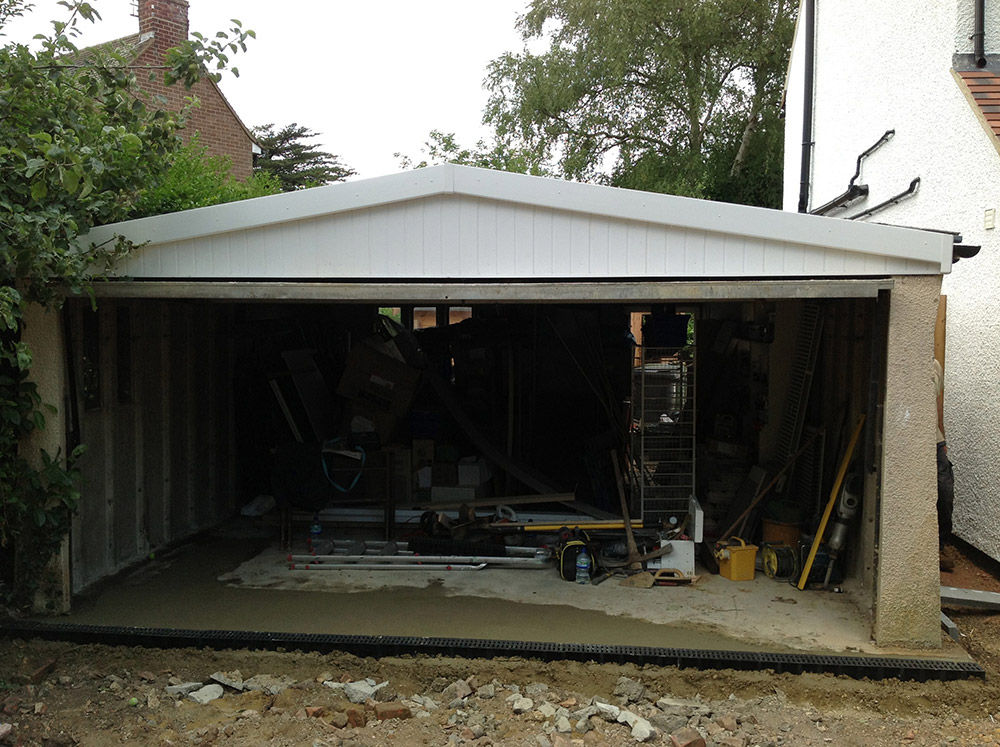 Felt roofing systems offer a reliable and cost effective solution for most flat and low pitch roof requirements however, apart from the finished look, the choice of which particular system to use is largely a technical one.
Slate Roofing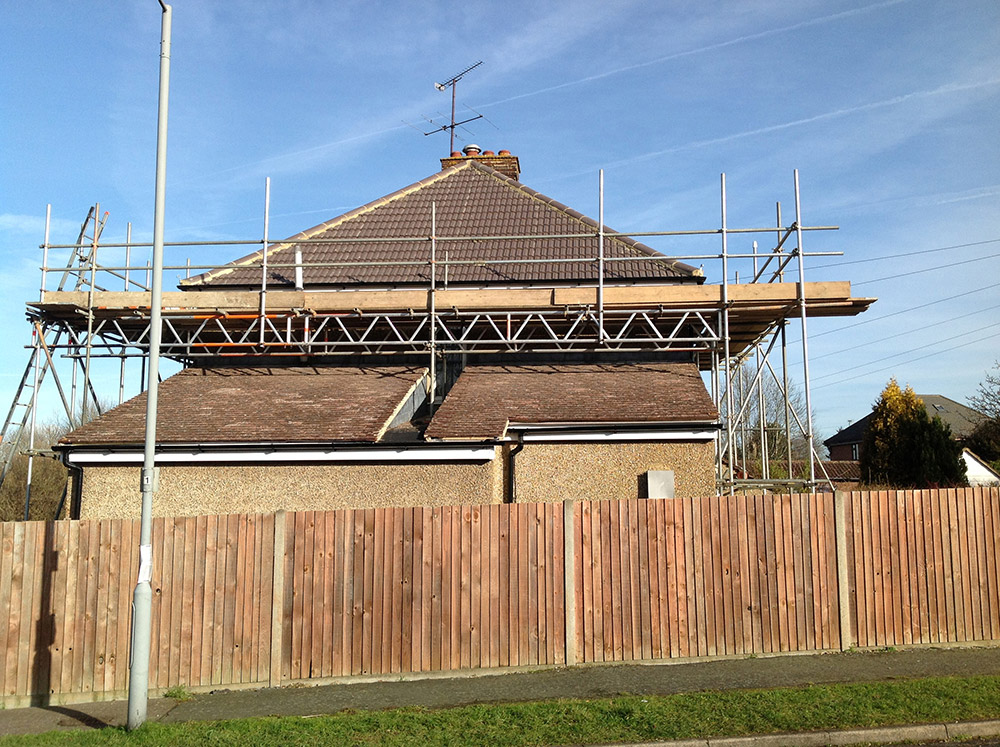 Today, we enjoy a wide range of local and imported slates from all over the world, offering the home-owner a wide choice of beautiful colours, in many shapes and sizes.
Tiled Roofing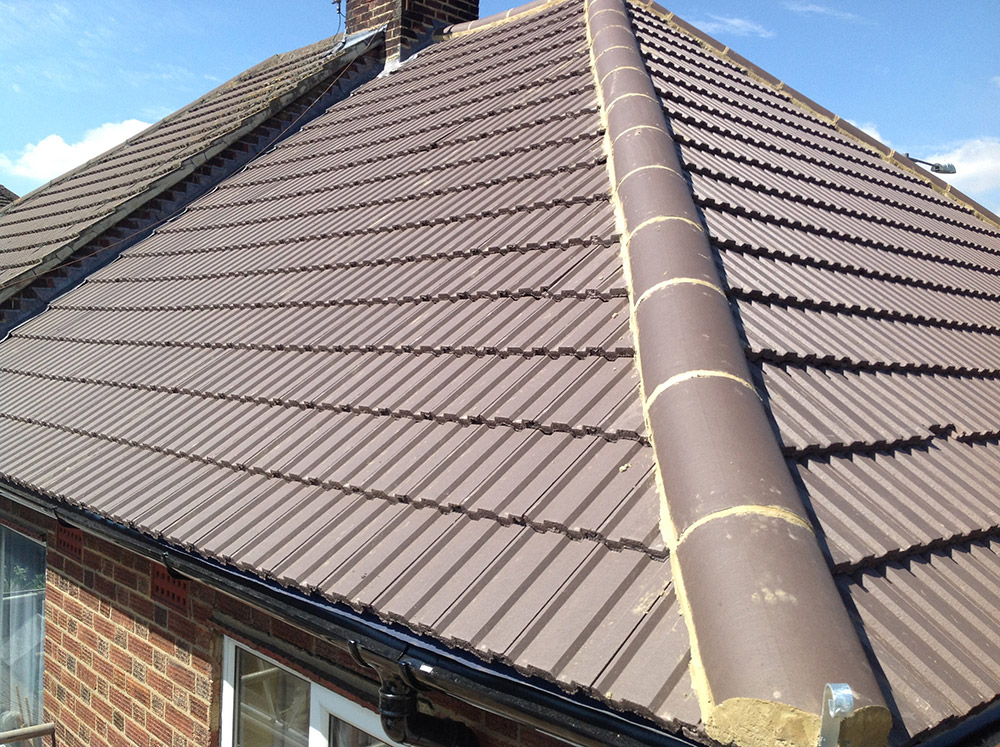 Tile roofing is the popular choice among home owners today, offering a wide selection of colours, style, price, and a range of materials designed to suit (almost) every building requirement.
Our complete professionalism ensures we work to consistently high standards, with best practice in safety, and fully covered by liability insurance.
Expert Flat Roofing Contractors in Dunstable
As experienced roofing contractors, we understand flat roofing systems and can combat all the common problems effectively. We always provide good craftsmanship on anything from a flat roof repair to completely new flat roofing construction. We can fit and repair all types of flat roofs including those for extensions and garages.
We manage projects effectively, working to timetable and with consideration for the impact building work can have. Premises are always left tidy and free of rubbish.
Roofer Dunstable
We have worked on several roofs around Dunstable / Luton and would love to help you with your roofing issues. So if you are looking for a roofer / roofing contractor you can rely on, why not get in touch with us at Stanleys. We are always happy to help, will provide information on any of our services, and can arrange for a no obligation quote upon request.